A few examples of my work in action, from Art Direction, Concept development, Output, and more.
The Kickstand
Concept Development, Interior & Collateral Design, Bar Menu Naming
Working with Makeout Studios on a project for children's bicycle brand Dynacraft, we transformed a shipping container into a juice-only biker bar for kids, complete with temporary tattoo parlor, karaoke stage and mini pool table. The Kickstand took place in Pioneer Courthouse Square in downtown Portland, Oregon. I was tasked with early concept pitches, design and layout of the physical space, naming the cocktail mixes, and designing the temporary tattoos and signage.
Jingle Hells Bar
Branding, Interior & Collateral Design, Menu Development
A f*cked up holiday bar from Syfy's f*cked up holiday story, Happy!, was brought to life by me and the folks at Makeout Studios right in the heart of the Lower East Side to create buzz for the show's premiere. Welcome to Jingle Hell's.  My role was to create the name of the bar, the logo and word-mark, concept pitches, layout sketches, posters, wallpaper, a neon sign, cocktail names and other wordplay, an illustrated bingo board, and other typographical and illustrative elements.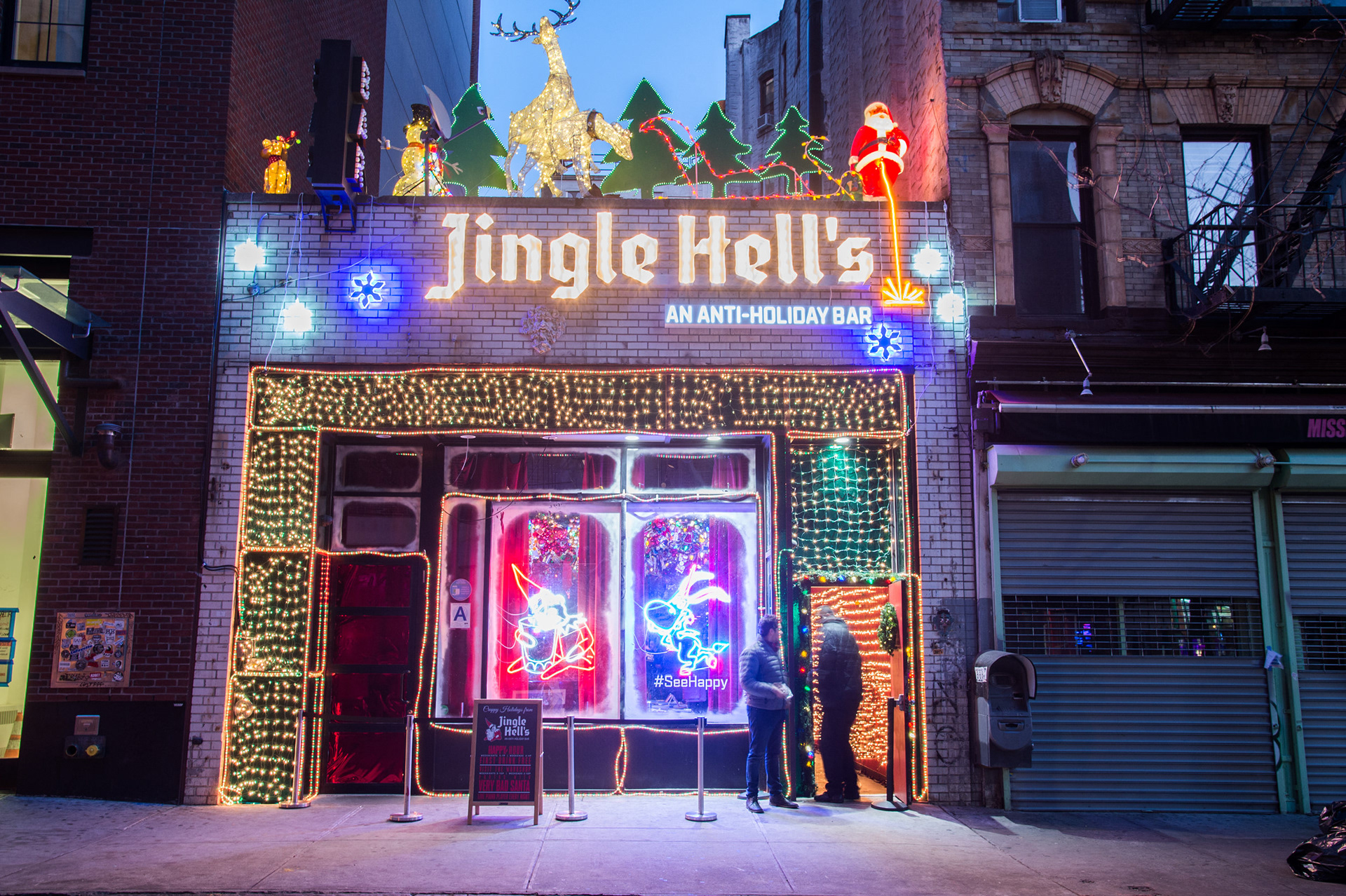 Jingle Hell's saw 17,000 people come through its doors during its 10-day run, driving more than 170 million media impressions. Happy! became Syfy's best premiere in two years.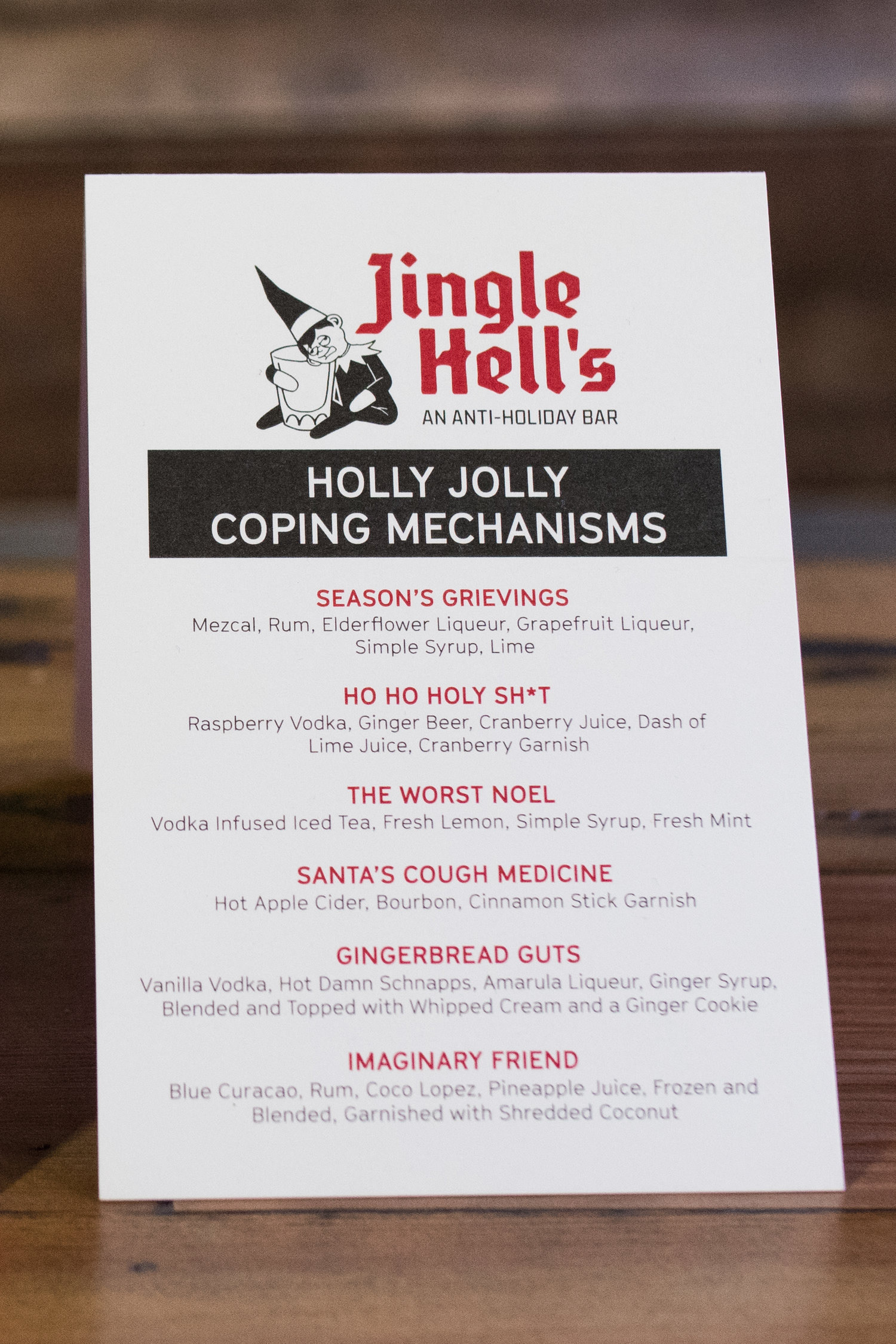 We also loaded up the bar with tons of show-branded signs, artwork, character plushes, ornaments and anything else we could think of to ensure that every guest who entered didn't miss the reason for the anti-holiday season.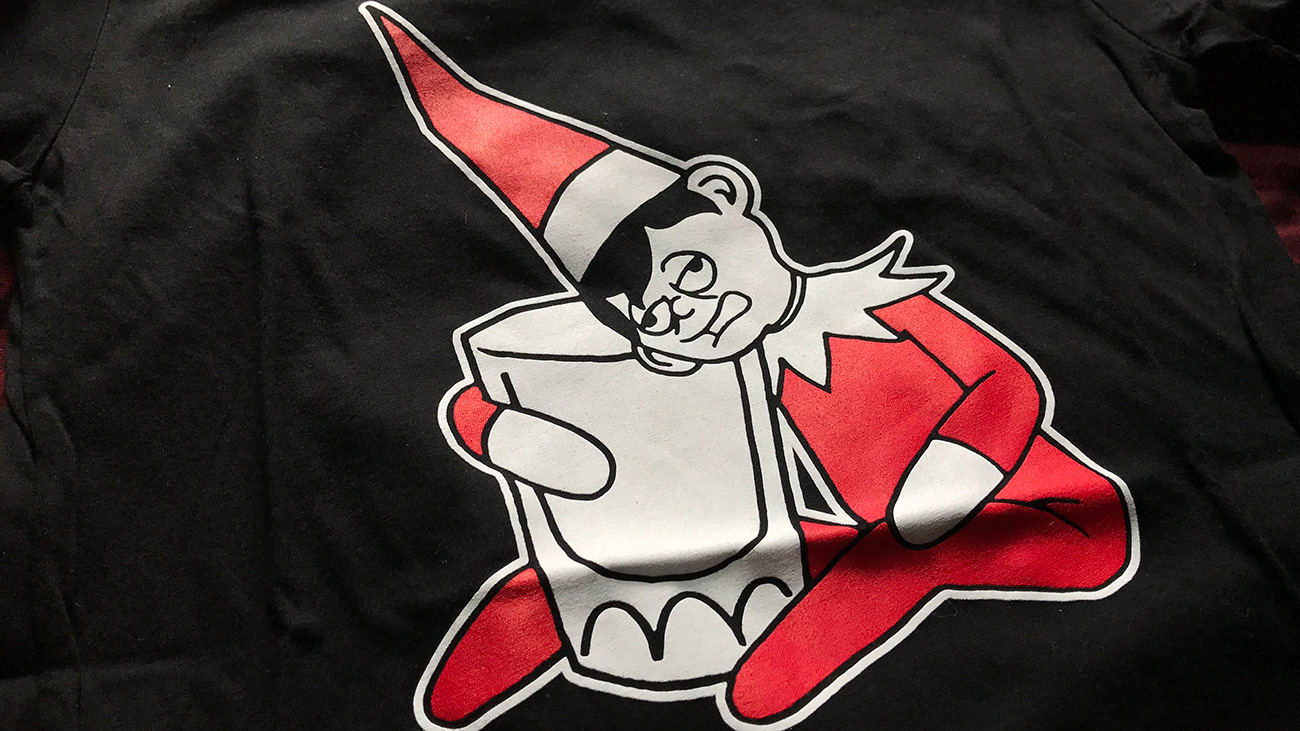 GOV BALL NYC
Branding, Interior and Collateral Design, Illustration, Social Media
The beloved New York music festival kicked off it's 7th year this summer, and we were asked to create a complete branding package that was uniquely NYC. From website design to textable stickers to RFID wristbands, we had our work cut out for us. Here is a glimpse are some of the work created.
Roles throughout each project
Illustration
Lettering
Type setting
Concept creation
Art Direction
Merch mock-up/design
Location composites
Social media campaigns