Punch out, Fold up and…Voila! Instant Scary Freaks.
Paper Monsters— the 4th in a series of books is a title that everyone will love. Each of the 20 unique monster designs are pre-cut, scored and perforated so anyone can simply punch them out and fold them up with easy-to-follow instructions. Whether you're a fan of things that go bump in the night or not, you'll find these scary creatures too cute to scream at. They instantly become awesome 3D objects to play with and display. Paper Monsters deftly combines paper craft with advanced paper engineering so no nightmares with glue, tape or tools ever happen!
Best of all, they won't keep you up at night, unless you're playing with them…Paper Monsters make great companions for ages 7 to 101 and they'd never hurt a fly.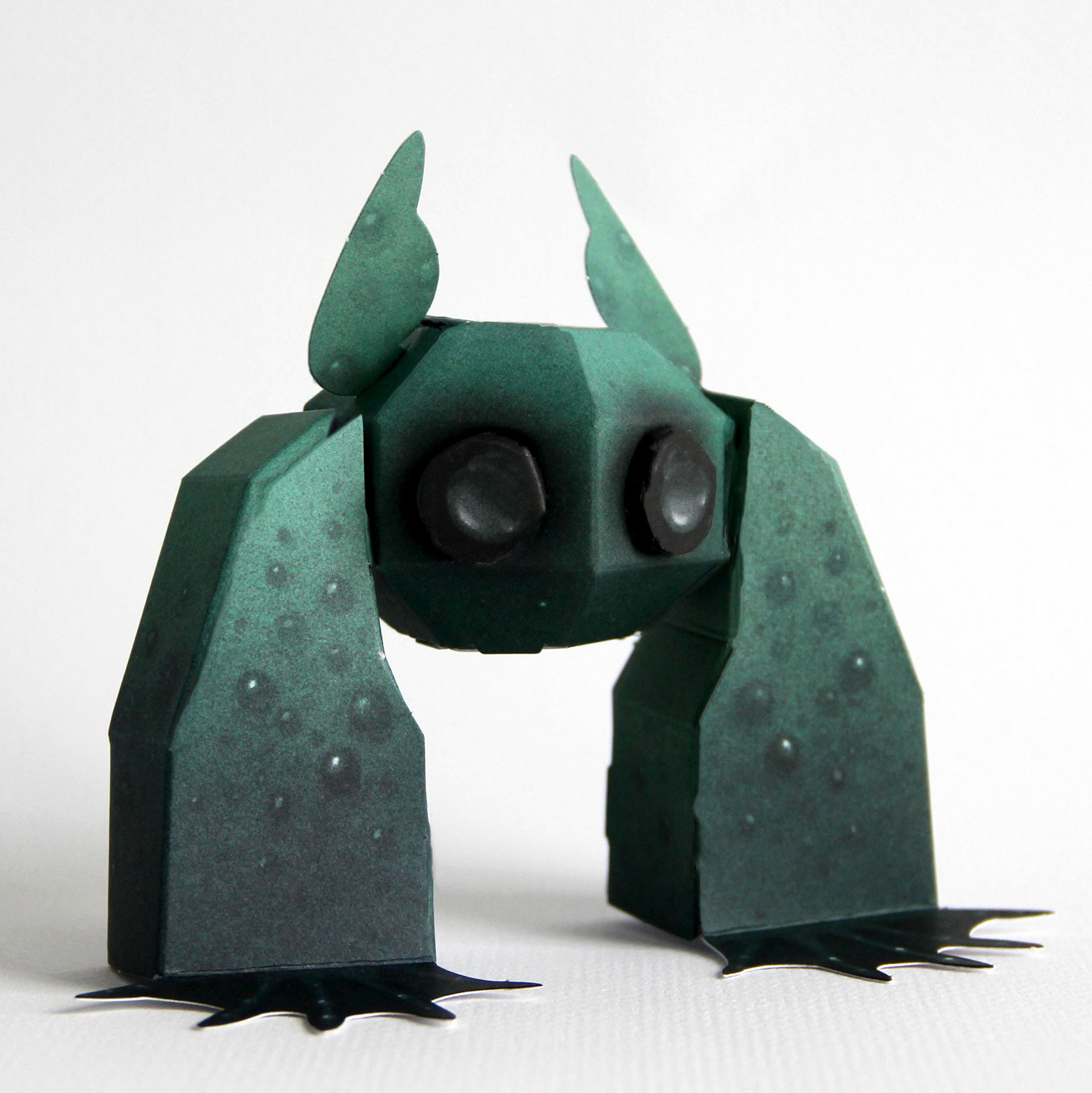 Each monster comes on a single page, you just punch them out and start playing mad scientist.